13.Nov.17
Protean Electric, an automotive technology company and the world leader of in-wheel motors, was announced as a nominee for GreenFleet Awards for the "Industry Innovation Award" category. This award is presented to the organization that has introduced a new technology, practice or method that reduces fuel consumption and emissions and demonstrates innovation in its design and/or implementation.
The award winners will be announced at the Annual GreenFleet Awards on November 23rd, 2017 when twenty awards will be presented across a variety of categories recognizing the very best in low-emission motoring and fleet management.
You can find more information at https://www.greenfleetawards.co.uk/
"We are very excited about our nomination for Industry Innovation at the GreenFleet Awards as it is honor to be recognized for the difficult path of driving industry change with our innovative In-wheel motor technology that will play a big role in the future of the electrification of the automotive industry" says KY Chan, CEO of Protean Electric.
Protean Electric is a leading automotive technology company that designs, develops and manufactures ProteanDRIVE® in-wheel motors, a fully integrated in-wheel drive solution. Protean's technology is strategically positioned to play a major role in the hybrid and electric vehicle market by offering a combination of packaging advantages, new vehicle design opportunities and performance benefits.
Protean maintains operations in the United Kingdom, United States and China where it also has its manufacturing center.
For more information, visit www.proteanelectric.com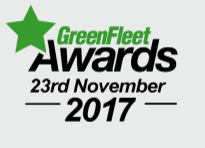 ProteanDrive In-Wheel Electric Motors Featured in AUTOCAR Magazine
SONDORS Electric Car Company demonstrates ProteanDRIVE® design freedom at the Los Angeles Motor Show