25.Apr.23
Solar Team Eindhoven has unveiled plans for an on and off-road car powered entirely by the sun. Every two years, the student team from Eindhoven University of Technology builds a solar-powered car. This year's project, called Stella Terra, is the first model built for on and off-road driving, and is equipped with Protean's ProteanDrive Pd18 in-wheel motors.
Stella Terra is known so far to be the first off-road car powered by the energy of the sun. The car is currently in development and is expected to hit the road this September.
The car generates solar energy via panels on its roof, which not only power the vehicle but also allow the driver to cook and charge devices like phones and cameras, making them independent of road and charging infrastructure.
The Stella Terra is equipped with ProteanDrive in-wheel motors, which offer many advantages to a solar-powered vehicle. These include better packaging, allowing more space for batteries, improved aerodynamics, and lighter overall weight all resulting in better mileage. Each of Protean's in-wheel motors supplies a peak power of 90kW and a peak torque of 1400Nm, essential for traversing off-road terrain.
The vehicle must be able to handle challenging conditions having been built for both on and off-road use, and Protean's in-wheel motors undergo rigorous testing to make this possible. The range of tests that validate the product include resistance and reliability against harsh operation environments, such as temperature variation, water ingress, dust, chemicals, shock and vibrations.
Bob van Ginkel, Technical Manager of Solar Team Eindhoven, explains that building a solar powered on and off-road vehicle presents unique challenges for the propulsion system. "The vehicle must be able to handle the tough conditions of off-roading but also remain efficient and light enough to be powered by the sun. Protean's motors are both powerful enough and light enough to do just that."
Tom Zhang, Vice President of Business Development at Protean Electric, says that "In-wheel motors are key to revolutionize the next generation of car design and future transportation, and we are excited by the amazing Stella Terra powered by ProteanDrive from Solar Team Eindhoven."

Solar Team Eindhoven
Solar Team Eindhoven has a rich history, every two years, the student team builds a car that is fully powered by the sun. In the past, the team became world champion four times in a row during the famous World Solar Challenge in Australia, in the family car class (Cruiser class). In 2021, the team made world news by building a solar-powered motorhome and traveling to the southernmost tip of Europe.
Protean Electric
Protean Electric is an automotive technology innovator, and a world-leading developer of in-wheel motors including ProteanDrive, a fully integrated in-wheel drive solution. Protean Electric's technology is strategically positioned to play a key role in the hybrid & electric vehicle and future mobility market by offering a combination of packaging advantages, new vehicle design opportunities, performance benefits and earnings improvements. Globally Protean Electric has over 300 patents across 75 patent families with operations in the United Kingdom, China and the USA. Protean Electric is part of the BEDEO Group, a leading technology company that brings smart, sustainable transportation solutions to companies across Europe as they transition on the path to zero emission mobility.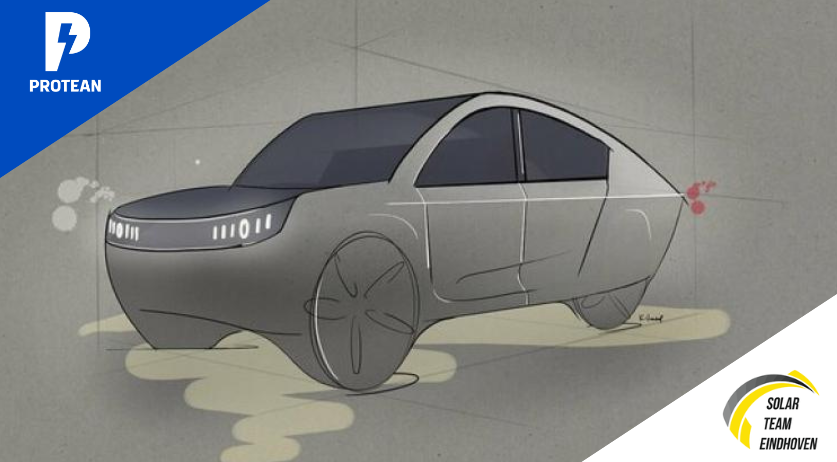 Blue In-Wheel Motors Conquer the Green Hell
Dongfeng Motor Showcases All-Wheel Drive Luxury Sedan Powered By ProteanDrive, Weeks After Announcing Version Driven By Two In-Wheel Motors