28.Apr.23
At the Shanghai Auto Show this week Dongfeng Motor (DFM), the leading Chinese Automotive OEM, displayed the Voyah Zhiguang, a luxury sedan built on a new vehicle platform, powered by four ProteanDrive Pd18 in-wheel-motors (IWMs). Also on display was a Low Carbon Intelligent Skateboard Chassis with ProteanDrive Pd18 IWMs. 
The Voyah Zhiguang was first unveiled in March 2023 with two ProteanDrive Pd18s driving the rear wheel. The model on show in Shanghai was an all-wheel drive version, with all the wheels driven by ProteanDrive Pd18s.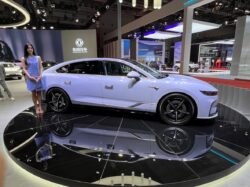 A 2WD and AWD version of the Voyah Zhiguang announced within two months highlights that the use of IWMs allow vehicle platforms to become more flexible and modular with additional benefits including; improved interior space, enhanced driving experience, optimised space, weight reduction (when compared to equivalent e-axles) and improved vehicle performance.
How In-Wheel Motors Provide Improvements
According to DFM, by adding IWMs, the Voyah Zhiguang's space is optimised by moving the powertrain closer to the wheels, increasing floor, frunk and trunk space. In comparison to two e-axles, the front and rear cabin space of the Voyah Zhiguang is increased by 50% and the overall weight of the vehicle is reduced by 104 kg. This weight reduction comes from IWMs being lighter overall than two e-axles, due to less parts being needed in an in-wheel motor.
As well as space saving, IWMs provide benefits to vehicle performance. Wheel end torque response time is more than 10 times faster, vehicle handling performance is improved by over 17% and overall system efficiency is improved 5%, again compared to e-axles. The Voyah Zhiguang also has torque vector control enabled by IWMs, which can achieve functions such as in-situ steering and three kinds of drive mode with adaptive intelligent switching.
The Partnership And Further Collaboration
DFM has collaborated with Protean since 2016. In March 2022, Dongfeng, Weifu and Protean signed a three-party Partnership and Cooperation Framework Agreement to fit ProteanDrive in-wheel motor products on multiple vehicle models. The launch of the E70 and Voyah Zhiguang with two in-wheel motors followed in March 2023, and the all-wheel drive Voyah Zhiguang is the latest product of the partnership.
As part of the agreement, DFM have also developed a Low Carbon Intelligent Skateboard Chassis with Pd18 IWMs. Allowing maximum architectural flexibility to redefine next generation passenger and light commercial vehicles.
The Low Carbon Intelligent Skateboard Chassis with Pd18 IWMs on the rear.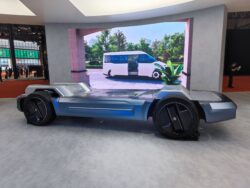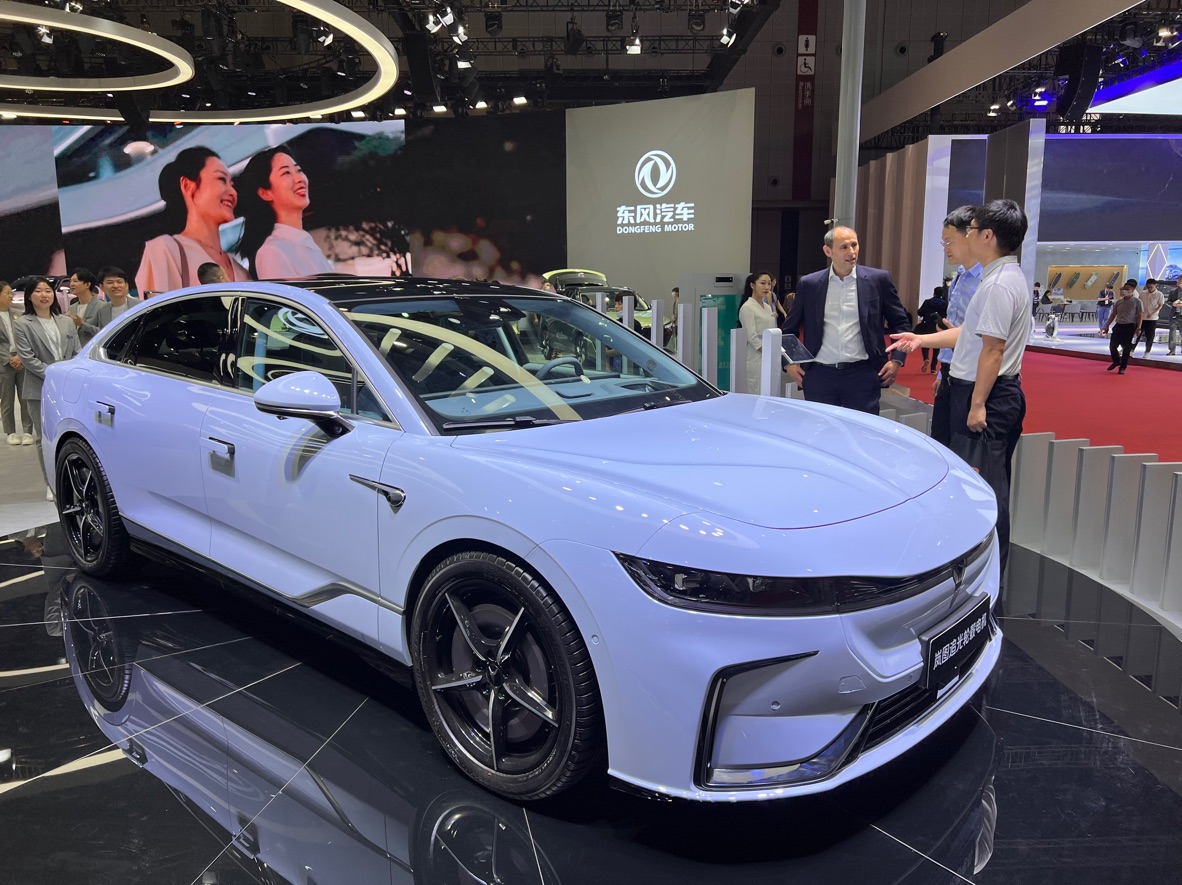 Solar Team Eindhoven Reveals Concept of a New Solar Energy On and Off-Road Car Equipped with ProteanDrive In-Wheel Motors
The Future of Electric Vehicles – A Fundamental Redesign Based Around Actual User Needs