12.Apr.21
Yakeshi is famous for the extreme cold weather and its average temperature is below -26°C in winter. In early March, the earth was covered with snow and thousands of miles of ice. The R& D team of DFM Any-Drive began to carry out the vehicle performance testing and the verification of the reliability of Any-Drive technology under the extreme working conditions.
The winter testing demo car is E70, a 4WD EV, which has been equipped with 4 ProteanDrive In-Wheel Motors. Each wheel can be independently controlled to enable control the vehicle precisely with torque vectoring. According to the objectives of the testing project, the vehicle maneuverability and stability should be verified, and the control algorithm would be continuously optimized. In addition, E70 has completed the double-shifting and serpentine working conditions in accordance with ISO3888-2-20 02-BS and GB/T 6323-2014.
Protean Electric is honored to be the part of the project with such great performance in the winter testing. We are looking forward to the further cooperation.
Note: More information about the winter testing could be read the PDF:Dongfeng-Any-Drive-Technology-Cold-Zone-Test-English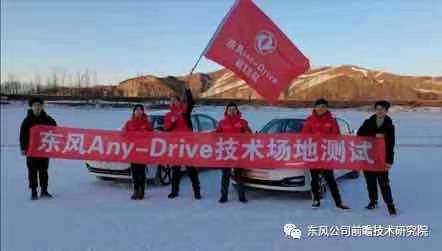 Dynamics Expert Martyn Anderson Test Drives EV4
Managing Unsprung Mass – Everything We've Ever Been Asked