31.May.18
Protean Electric, an automotive technology company and the world's leader of in-wheel electric drive systems, announces the completion of a $40 million equity investment as the initial closing of its Series E funding round.
The investor group is led by Weifu High-Technology Group Co., Ltd. (000581.SZ), a leading diversified automotive component manufacturer, and Oak Investment Partners, Protean's charter investor and long-established, multi-stage venture capital firm.
The Series E financing proceeds will support Protean's on-going business activities and help to establish a global licensing model covering all key markets. Weifu have further invested in the relationship by agreeing to form a Joint Venture in China for the manufacture of ProteanDrive Pd18. A technology center will be set up within the Joint Venture to focus on customer application engineering and manufacturing process engineering. Under the leadership of Protean's technology center in England, the Joint Venture will support product development and continuous engineering of in-wheel motor products.
Kwok-Yin Chan, CEO of Protean Electric said: "This investment supports Protean Electric's position as the world leader of in-wheel motor technology and eDrive systems. As we win more customer projects, our investors are convinced our technology offers tangible vehicle level benefits. The relationship with Weifu also provides great support for the industrialization of ProteanDrive, allowing us to focus on our technology and software to deliver enhanced vehicle functionality such as augmented ABS, torque vectoring, and control of the digital corner."
Xuejun Chen, Chairman of Weifu commented: "We believe Protean Electric's in-wheel motor technology will have a transformative impact on the industry and all vehicle users. Protean's wheel motors allow designers to develop vehicles focused 100% on client need, with more space, lower floors, greater comfort and even vehicles you can walk into that will travel and park sideways. We are pleased to support Protean as a strategic partner."
Bandel Carano, Managing Partner at Oak Investment Partners said: "Protean's patented technology and development of ProteanDrive in-wheel motor products is creating tremendous interest. As the world accelerates digital transformation and vehicles become more autonomous, a smart, stand-alone drive solution that includes integrated power electronics, digital control, embedded autonomous EV sensors and friction brake is set to change how we view and experience transportation."
About Protean Electric
Protean Electric is a leading automotive technology company that designs, develops and manufactures ProteanDrive, a fully integrated in-wheel drive solution. Protean Electric's technology is strategically positioned to play a major role in the hybrid and electric vehicle market by offering a combination of packaging advantages, new vehicle design opportunities, performance benefits and cost savings.
Using a scalable and patented sub-motor architecture, the current Pd18 product, designed to fit inside an 18" wheel rim, provides the power and torque required to propel hybrid and electric vehicles from C-segment all the way to light commercial categories.
Protean maintains operations in the United Kingdom, China and the USA, with its manufacturing plant at Tianjin, China. For more information, visit www.proteanelectric.com.
About Weifu High-Technology Group CO.,Ltd.
Weifu High Technology Group Co., Ltd. (000581.SZ) is an automotive component manufacturer, and one of the Top 30 Automotive Enterprises. Operating since 1958 in China, Weifu Group leads in automotive fuel in-take and exhaust systems. With 10 wholly owned and majority owned subsidiaries including 2 joint ventures, and one JV with minority interest, Weifu Group has international presence in the US, Middle East and Southeast Asia. Weifu Group is a profitable Shenzhen Stock Exchange listed company, with 2017 revenue exceeding RMB 9 billion, and total assets exceeding RMB 20 billion (approx. $3 billion).
About Oak Investment Partners
As a multi-stage venture capital firm, Oak focuses on high-growth opportunities in the Information Technology, Internet and Consumer, Financial Services Technology, Healthcare Information and Services, and Clean Energy sectors. The company's goal is to help dynamic companies transform the way business is done. Since its inception in 1978, the firm has invested $9 billion in over 525 companies around the world, earning the trust of entrepreneurs with a senior team that delivers steady guidance, deep domain expertise and a consistent investment philosophy.
Media Contacts:
Protean Electric:
Matt Stevens matt.stevens@proteanelectric.com
Viviana Pan viviana.pan@proteanelectric.com
Weifu Group:
Weixing Zhou web@weifu.com.cn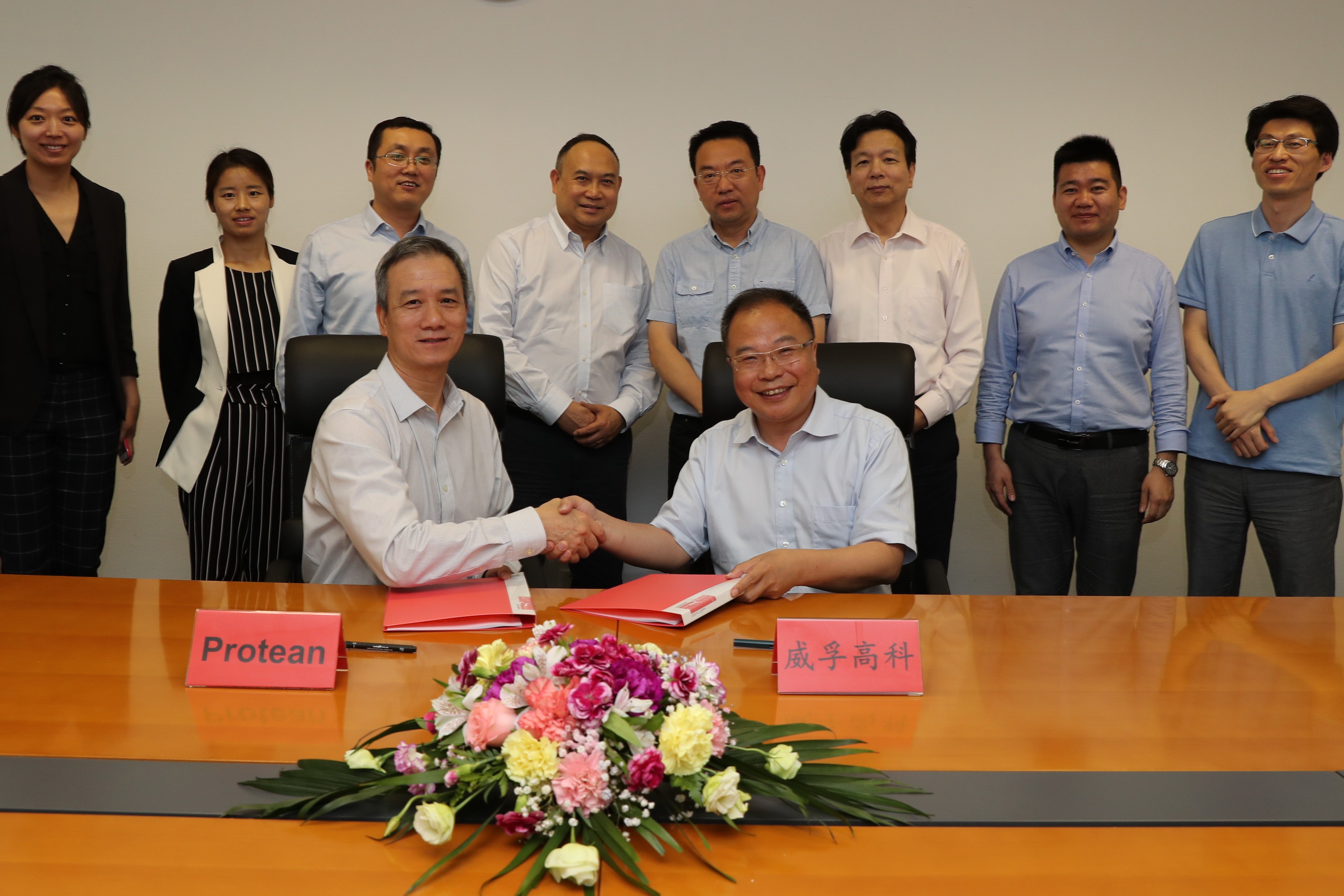 Protean Electric and LM Industries announce their strategic partnership to develop self-driving electric vehicles.
ProteanDrive Pd18 is the First In-Wheel Motor to Achieve Homologation in China