21.Mar.23
UK, Farnham, 21 March 2023 – Dongfeng Motor (DFM), a leading Chinese Automotive OEM, has launched two new passenger cars powered by ProteanDrive Pd18 in-wheel motors. The two models were showcased at a ceremony in Wuxi, held by DFM and Weifu Electric Drive Technology (WFDT) – the joint venture between Weifu and Protean Electric.
Unveiled at the event was the E70, the world's first fully homologated passenger car equipped with ProteanDrive, alongside the Voyah ZhuiGuang, a luxury sedan built on a new vehicle platform using in-wheel-motors.

In-wheel motor technology enables improvements in space, acceleration and cornering speed on the existing E70 vehicle platform
ProteanDrive Pd18 in-wheel motors applied to the E70 platform creates a high-performing all-wheel drive option, delivered with limited design changes and a short development cycle.  DFM stated that the E70 powered by ProteanDrive is lighter and more efficient than an all-wheel drive model powered by e-axles, with increased storage space of 50% and 0-100 kph acceleration time reduced by 42%. Additionally, fitting the ProteanDrive system has enabled torque vectoring, providing an 18% increase in cornering speed under extreme driving conditions, and improving the dynamics, maneuverability, and active safety, all while reducing the number of parts in the vehicle by 83.
DFM led the vehicle development and full MIIT (Ministry of Industry and Information Technology) homologation, including successful completion of crash impact, mud, salt spray, high and low temperature, icing, winter and accelerated durability testing. DFM successfully homologated the E70 as the world's first passenger car driven by in-wheel motors, in December 2022.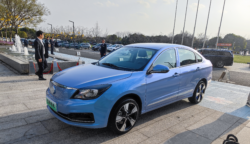 The DFM E70
The initial batch of vehicles will now complete extensive fleet trials, including a road-trip from Wuhan to Wuxi.
The DFM Voyah ZhuiGuang is a new premium battery electric vehicle designed to use in-wheel motors
Also launched at the event was the Voyah ZhuiGuang, equipped with Pd18. Voyah is Dongfeng's latest dedicated electric vehicle brand for the premium market. The ZhuiGuang is the first sedan product of the Voyah brand, a flagship luxury electric vehicle.
DFM has collaborated with Protean since 2016. In March 2022, Dongfeng, Weifu and Protean signed a three-party Partnership and Cooperation Framework Agreement to fit ProteanDrive in-wheel motor products on multiple vehicle models. The launch of the E70 and Voyah ZhuiGuang is the latest outcome of the partnership.
DFM, Weifu and Protean will continue to work on providing more enhanced value and differentiated products for their customers. As demonstrated on the E70 and Voyah ZhiGuang, accelerating the industrialization of in-wheel motors can make vehicle platforms more flexible and modular for OEMs, as well as delivering greatly improved interior space, enhanced driving experience and a host of other benefits for consumers.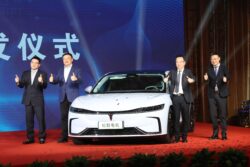 Staff from Protean, Weifu and DFM with the Voyah ZhiGuang
About Protean Electric
Protean Electric is an automotive technology innovator, and a world-leading developer of in-wheel motors including ProteanDrive, a fully integrated in-wheel drive solution. Protean Electric's technology is strategically positioned to play a major role in the hybrid and electric vehicle, and future mobility market by offering a combination of packaging advantages, new vehicle design opportunities, performance benefits and earnings improvements. Globally Protean Electric has over 300 patents across 75 patent families with operations in the United Kingdom, China and the USA. Protean Electric is part of the BEDEO Group, a leading technology company that brings smart, sustainable transportation solutions to companies across Europe as they transition on the path to zero emission mobility.
About Dongfeng Motor Corporation
Dongfeng Motor Corporation, founded in 1969, is one of China's largest automobile groups. Dongfeng Motor Corporation's main business covers an entire range of commercial vehicles, passenger vehicles, auto assemblies, parts and components, machines and equipment, and other automobile-related products and services. In 2022 DFM's sales revenue reached RMB 102.2 billion with 150,000 employees.
About Wuxi Weifu Electric Drive Technology
Wuxi Weifu Electric Drive Technology Co.,Ltd is a joint venture between Wuxi Weifu High-Tech Group Co.,Ltd. and Protean Electric Limited (UK), which manufactures and sells ProteanDrive in-wheel motors under license for the Chinese market. With the mission of "Quality & Intelligence Drives a Better Life" of Weifu Group and the corporate goal of "Global Leader of In-wheel motor Technology" of Protean Electric, Weifu E-Drive upholds the quality and philosophy of its shareholders and practices the strategic policy of internationalization and autonomy of Weifu Group. Weifu E-Drive is committed to providing high-performance and high-quality powertrain technology for electric vehicles and boosting the development of automobile electrification with the development of our own technology, products and services.
Media Contact:
Mark Haworth
Mark.haworth@proteanelectric.com
+44 778000371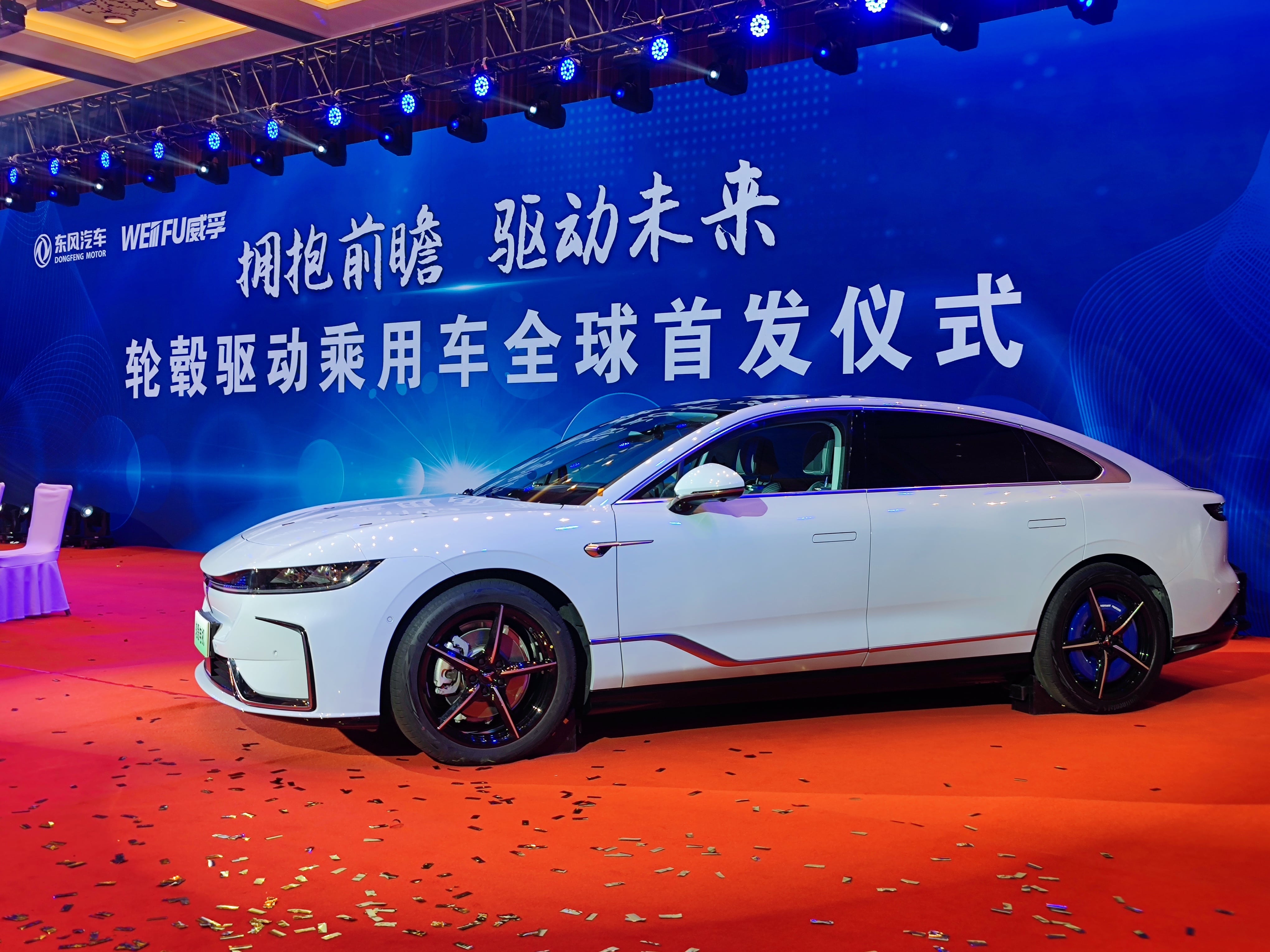 The Dongfeng Fengshen E70, The First Homologated Passenger Car With In-Wheel Motors
Blue In-Wheel Motors Conquer the Green Hell