09.Oct.17
October 10, 2017 – Protean Electric, an automotive technology company and the world leader of in-wheel motors, is pleased to welcome Dr. Herbert Demel to join its board as a non-executive director.
"Dr. Demel brings a wealth of worldwide automotive industry experience which will support us as we continue to grow. He is one of the most respected professionals in the global automotive industry. We are thrilled he has agreed to join us and look forward to working with him," said KY Chan, CEO of Protean Electric.
Dr. Herbert Demel has held a number of senior positions throughout his career and is highly respected within the motor industry. Born and raised in Austria he started his career after his university degree and doctorate in motor sciences, at Bosch Group, Germany. He then moved to Audi AG, Germany, and was promoted to Board Member, responsible for Technology and Development before being named CEO. He then served as President of VW do Brasil, the largest non-German operation of Volkswagen worldwide. Dr. Demel later became CEO of Magna Steyr and several affiliates, CEO of Fiat Auto, Italy, and finally CEO of the plant manufacturer M+W Group GmbH. Dr. Demel also served as a Member of the Supervisory Board of Volvo Cars Corporation, Sweden, from 2010 to 2015.
"I am looking forward to joining Protean's board as it looks to commercialize its technology in the automotive industry. I have been impressed with the progress this innovative company has made thus far and recognize the high potential they offer the world of sustainable transport," Dr. Demel stated.
Protean Electric is a leading automotive technology company that designs, develops and manufactures ProteanDRIVE® in-wheel motors, a fully integrated in-wheel drive solution. Protean's technology is strategically positioned to play a major role in the hybrid and electric vehicle market by offering a combination of packaging advantages, new vehicle design opportunities and performance benefits.
Protean maintains operations in the United Kingdom, United States and China where it also has its manufacturing center.
For more information, visit www.proteanelectric.com.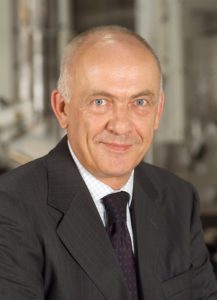 Wheel Torque And Speed In Vehicles With In-Wheel Motors
ProteanDrive In-Wheel Electric Motors Featured in AUTOCAR Magazine