18.Sep.23
Solar Team Eindhoven from Eindhoven University of Technology has revealed the first off-road car powered by the energy of the sun, allowing it to be independent of charging stations. Stella Terra is robust enough to navigate not only on paved roads but also rough terrain. In October, the team will depart for Morocco, where Stella Terra will undergo extensive testing, including in the Sahara desert.
The solar energy for Stella Terra is collected by solar panels on the roof. With these solar panels and its robust construction, Stella Terra achieves complete independence in a sustainable manner, anywhere in the world. This solar car, which is road legal, has a top speed of 145 kilometers per hour, weighs only 1200 kilograms, and has a range of 630 kilometers on a sunny day.
Stella Terra is equipped with ProteanDrive in-wheel motors, which offer many advantages to a solar-powered vehicle. These include better packaging, allowing more space for batteries, improved aerodynamics, and lighter overall weight all resulting in better mileage. Each of Protean's in-wheel motors supplies a peak power of 90kW and a peak torque of 1400Nm, essential for traversing off-road terrain.
The vehicle must be able to handle challenging conditions having been built for both on and off-road use, and Protean's in-wheel motors undergo rigorous testing to make this possible. The range of tests that validate the product include resistance and reliability against harsh operation environments, such as temperature variation, water ingress, dust, chemicals, shock and vibrations.
Tom Zhang, Vice President of Business Development at Protean Electric, says that "In-wheel motors are key to revolutionize the next generation of car design and future transportation, and we are excited by the amazing Stella Terra powered by ProteanDrive from Solar Team Eindhoven."
The Challenge
Building a self-sustaining off-road vehicle presents new challenges, and as far as is known, it is the first of its kind worldwide. "Stella Terra must withstand the harsh conditions of off-roading while remaining efficient and light enough to be powered by the sun. That is why we had to design almost everything for Stella Terra ourselves, from the suspension to the solar panels," said Wisse Bos, team manager of Solar Team Eindhoven.
According to Bos, Stella Terra is five to ten years ahead of the current market. "We are pushing the boundaries of technology. With Stella Terra, we want to demonstrate that the transition to a sustainable future offers reasons for optimism and encourages individuals and companies to accelerate the energy transition."
Morocco
Stella Terra has undergone extensive testing in the Netherlands, but the variety of landscapes is limited. Therefore, the team will depart with Stella Terra to Morocco this October, where the solar car will cover nearly a thousand kilometers through various landscapes, finishing the journey in the Sahara, all powered by the sun.
Solar Team Eindhoven
Solar Team Eindhoven builds innovative, efficient cars powered by the sun every two years. The team has previously won the World Solar Challenge in Australia four times in a row, competing in the family car class (Cruiser Class). In 2021, the team made headlines worldwide by building a solar-powered campervan, Stella Vita, and traveling to the southernmost point of Europe with it.
Protean Electric
Protean Electric is an automotive technology innovator, and a world-leading developer of in-wheel motors including ProteanDrive, a fully integrated in-wheel drive solution. Protean Electric's technology is strategically positioned to play a key role in the hybrid & electric vehicle and future mobility market by offering a combination of packaging advantages, new vehicle design opportunities, performance benefits and earnings improvements. Globally Protean Electric has over 300 patents across 75 patent families with operations in the United Kingdom, China and the USA. Protean Electric is part of the BEDEO Group, a leading technology company that brings smart, sustainable transportation solutions to companies across Europe as they transition on the path to zero emission mobility.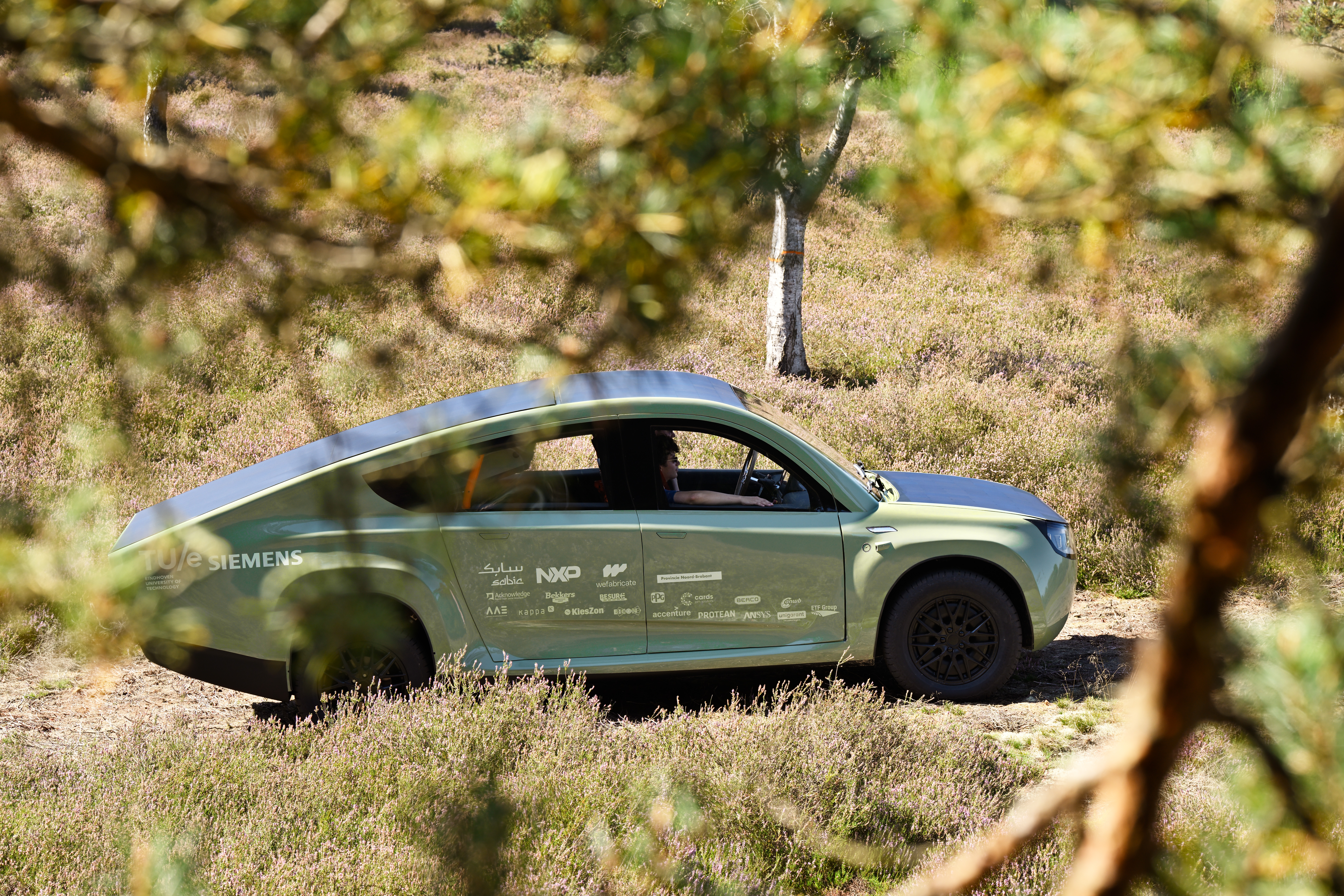 Protean Electric Wins Support From UK Government, Expediting In-Wheel Motor Adoption