19.Mar.19
The IQPC ISO 26262 Conference 2019 is taking place 25 – 28 March. The conference will tackle the universal need in automotive for robust system engineering as we move forward from component-based engineering towards systems thinking that can tackle the complexity of electrification, autonomy and new mobility features.
As part of our active industry leadership in future mobility solutions, Protean will be hosting a 2.5hr workshop at the conference on the methodology we used to combine our MBSE methodology with model based definition of processes in order to satisfy both ISO 26262 at ASIL D and ASPICE at CL3.
This combined methodology has enabled Protean to achieve high levels of assurance within a structured environment, optimising the development of our ProteanDrive automotive technology.
Contact us to find out more.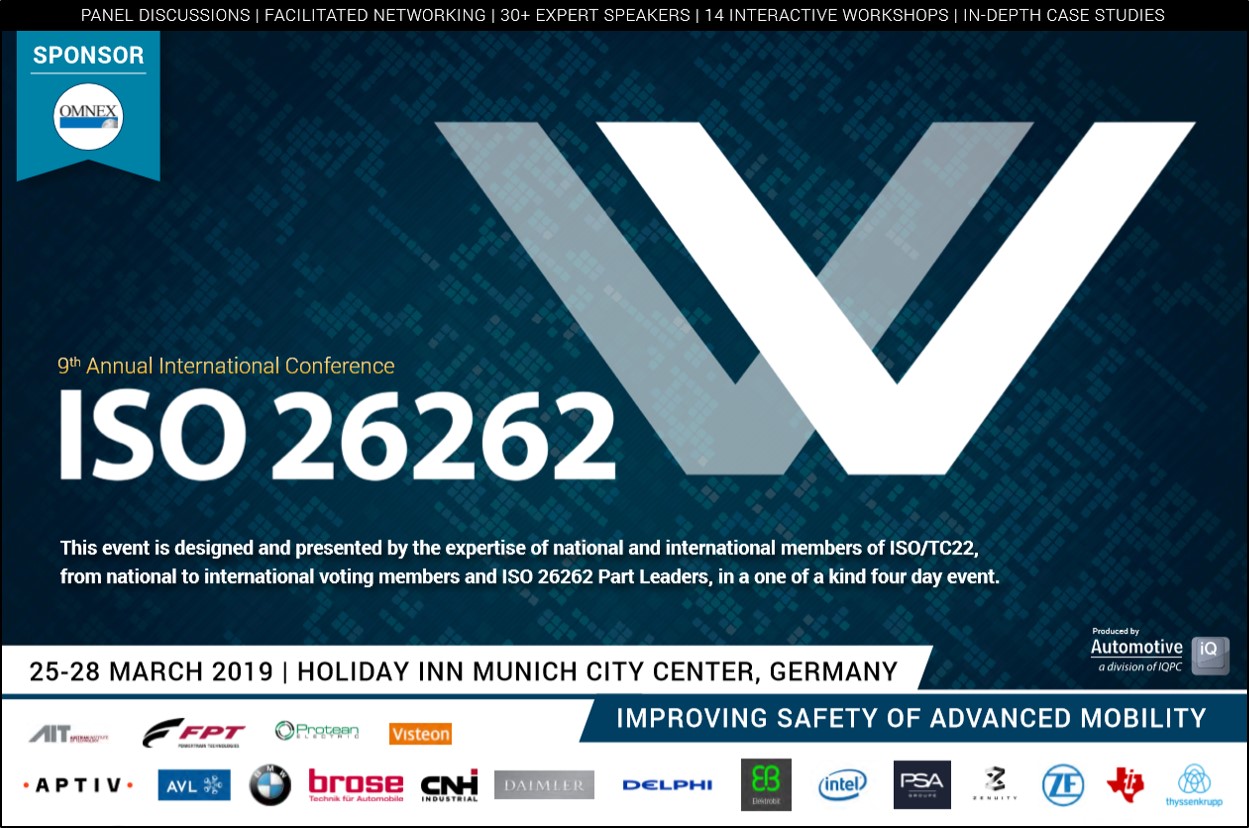 ProteanDrive at CES
Protean at US and Europe Events in May