22.Sep.20
The Lexus LF-30 Concept exploits the compact packaging of in-wheel motors to reimagine vehicle design
Disclaimer: Protean have had no involvement in the Lexus LF-30, we're just big admirers of the use of IWM technology.
The Lexus LF-30 concept car was unveiled at the 2019 Tokyo Motor Show. The concept explores future design and technologies and is based on a new electric platform due to underpin future Lexus and Toyota EVs from 2022. The futuristic concept draws on autonomous driving technologies in its newly designed cockpit, as well as other advancements that reflect the brand's vision for EVs in the future.
The LF-30 deploys in-wheel motors, believed by Lexus to maximises the potential of electric vehicles in terms of dimensions and proportions, as well as performance. Thanks to the clever packaging enabled by in-wheel motors, the LF-30 has a wheelbase of 3200 mm, is 1995 mm wide and weighs 2400 kg – similar dimensions to a Jaguar i-Pace. Its exterior design was only made possible thanks to its battery EV layout, with powerful in-wheel motors for propulsion. Lexus has taken advantage of the vehicle's shape to reimagine the vehicle's design, with the Lexus signature 'spindle' shape spanning the length of the concept.
The engineers placed a heavy focus on the handling benefits enabled by in-wheel electric motors. Takashi Watanabe, chief engineer for Lexus electrified projects told Autocar that the concept's use of individual in-wheel motors was being explored for its production potential thanks to the superior handling characteristics that fully controlled, instantaneous torque would provide. Precise electric motor control enables instantaneous adjustments to posture, not possible with conventional vehicles.
The LF-30 is said to have impressive performance credentials, delivering 400 kW and 700 Nm of torque. While its top speed is limited to 200 km/h, its 0-to-100 kp/h time is just 3.8 secs. It has a range of around 500 km (310 miles).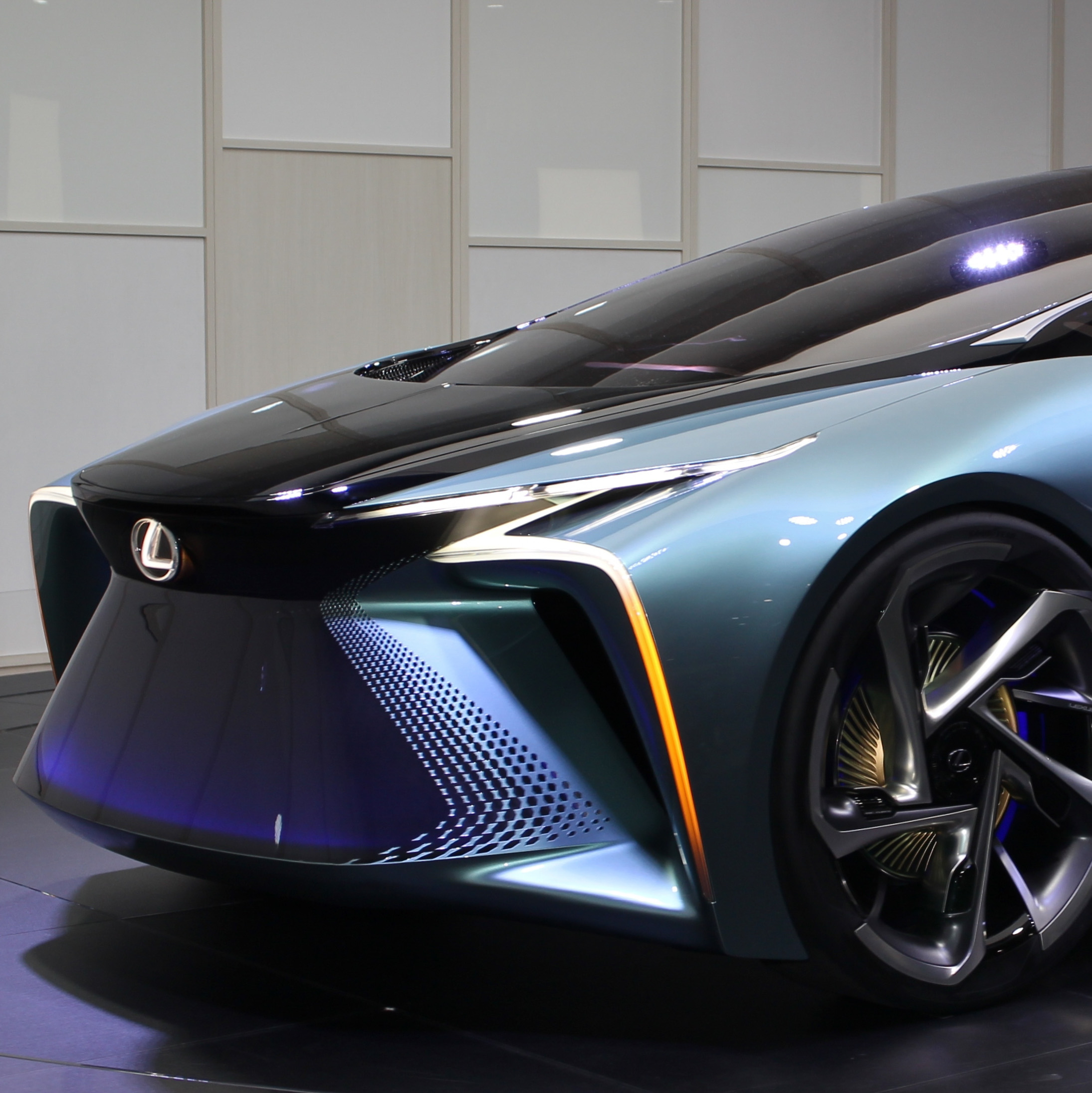 ProteanInsights Episode 7:When will EVs be the first choice for most motorists?
In-Wheel Motor Case Study: Punchy performance from in-wheel propulsion – Nissan BladeGlider