25.May.17
Farnham, U.K. & Shanghai, China — 26 May 2017 – Protean Electric, the global electric drive technology company, announced today that it has recently secured its 100thpatent, establishing itself as the pioneering innovator of in-wheel electric drive solutions in the automotive industry.
The number of patents now granted, with over 150 more pending, reflects the company's commitment to ensuring its technology has freedom to operate and its customers are assured innovative solutions in the field of electric drive technology. These worldwide patents, which pertain to around 70 inventions, protect ProteanDRIVE® technology in Asian, European and North American markets.
Dr. Chris Hilton, Chief Technology Officer at Protean Electric, commented "Culturally we are an inquisitive organization, constantly searching for the next big idea or solution, and commercially we need to give our customers, licensees and shareholders confidence in our freedom to operate. The granting of our 100th patent demonstrates our commitment to research and development, but also good business practices to protect our ideas and inventions through a comprehensive patent portfolio."
Amongst many technological developments in new energy vehicles, Protean Electric's patents cover scalable ideas that create energy efficiencies, superior vehicle handling, power electronics and safety. Protean Electric, best known for its ProteanDrive PD18 and PD16 in-wheel motors for hybrid and electric vehicles is strategically positioned to play a major role in the growing global electric drive market.
Its patent strategy strengthens its position in a dynamic sector as more countries commit to new energy vehicles, and consumers choose electric. The In-Wheel Motor (IWM) market is set for rapid growth and product development opportunities, with China alone aiming to have five million new energy vehicles on the road by 2020.
About Protean Electric
Protean Electric designs, develops and manufactures ProteanDRIVE® in-wheel motors, a fully integrated in-wheel drive solution. Protean maintains operations in the United Kingdom, Shanghai, China and the United States, and has a manufacturing plant in Tianjin, China.
For more information, visit www.proteanelectric.com
Media Contact:
Jiaxin Liu, Marcom & Corporate Development Manager
media@proteanelectric.com
+86 (21) 6095-0542
###
Notes to the Editor:
Protean Electric's specific inventions cover important aspects of: Mechanical design• Robustness against vibration and shock• Sealing• Thermal management• Power electronics and their integration• Motor sensing and control• Electromagnetic design• Fault tolerance• Manufacturing tools• Brake integration• Control of in-wheel motors for performance and safety in a vehicle.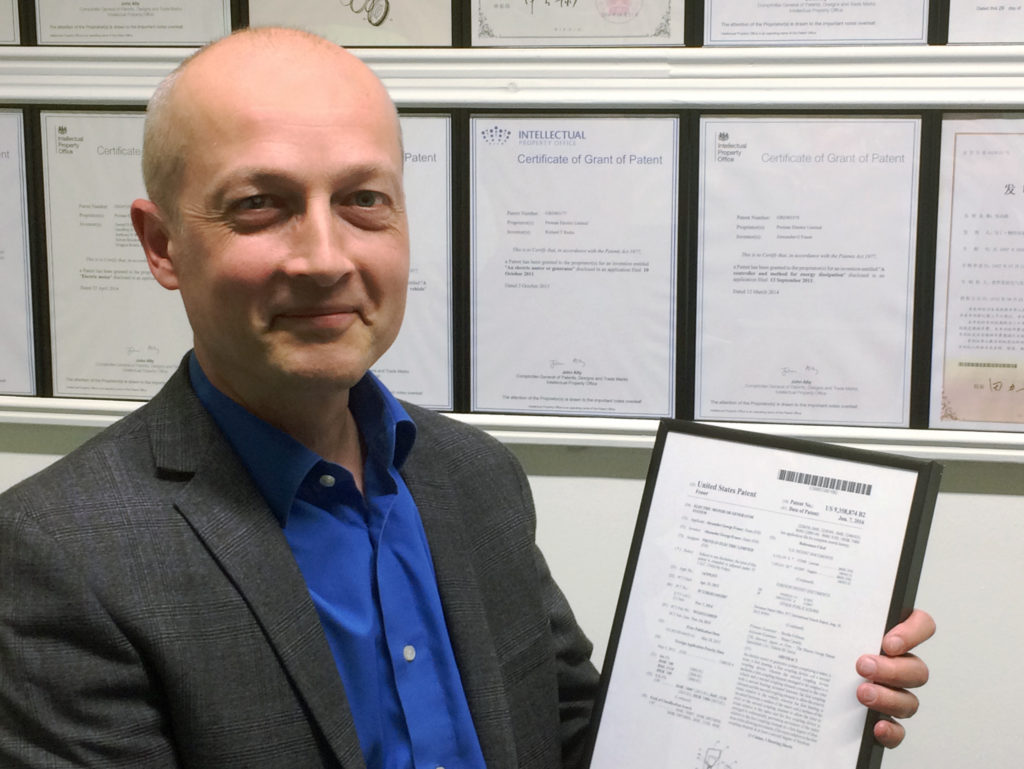 Protean Electric Presents at the Enterprise Architect User Group Conference: London 2017
Protean Electrification Innovation at EV & Hybrid Expo in Michigan and Cenex LCV in Millbrook, UK